Old School Value in the Press
Features and Mentions of Old School Value in the Investing World
Barron's
Highlighted in Barron's
Quoted and referenced in Barron's regarding an AAPL article.
Click the link below to see the JPG or PDF version of the Barron's article.
Mention of Jae Jun towards the lower 1/3.
View JPG version
|
View PDF version
---
The Wall Street Journal
Included in the WSJ personal finance blog
Our article on how to detect changes in the footnotes was picked up by Jason Zweig and included into the WSJ finance blog as a resource.
See the WSJ reference
---
Wikipedia
Used as a reference in the Ben Graham wiki page
Wikipedia's page on Benjamin Graham's Formula is using Old School Value as a reference.
View the wiki page
---
The Kirk Report
In depth interview on The Kirk Report
The Kirk Report hosted an in depth interview covering how Old School Value started, the spreadsheets, finding and analyzing ideas and investing philosophy.
Read the full interview (PDF)
---
Bloomberg BusinessWeek
Mentioned in BusinessWeek
Old School Value, our resources and articles are mentioned numerous times and linked to from Bloomberg BusinessWeek columns and their investing blog.
---
AOL Daily Finance
Consistently linked from AOL Daily Finance
James Altucher picked up our article on merger arbitrage on 3Com.
More articles have been listed on Daily Finance since.
Check out the AOL page
---
The Motley Fool
Articles published on the Fool contributor network
---
Classic Value Investors
Interviewed by Classic Value Investors
Classic Value Investing is a value investing website and managed fund. Always happy to do an interview with like minded investors and websites.
Lots of value investing topics discussed.
Read the interview (PDF)
---
Tech Crunch
Mentioned in one of the biggest technology blogs on the internet
---
Gurufocus
Syndicated content and contributor
---
TheStreet.com
Linked to from TheStreet.com
Articles are linked and highlighted from big finance sites such as TheStreet.com
See the article
---
Business Insider
Used as references
Business Insder uses our content to reference and link to.
See the page
---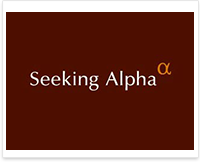 Seeking Alpha
Contributor at Seeking Alpha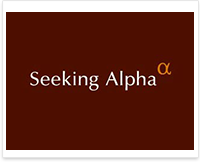 Our stock related articles are syndicated on the Seeking Alpha network.
Over 1,800 people who get Old School Value related emails.
See the profile page
---
Market Watch
Identified as recommended readings
---
International Business Times
Old School Value research and study referenced